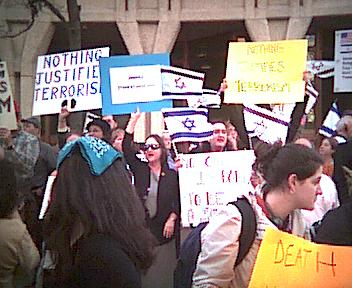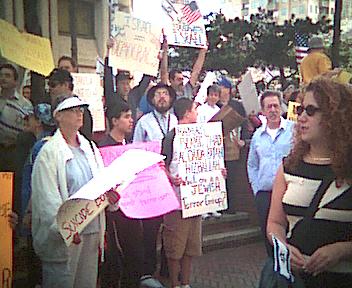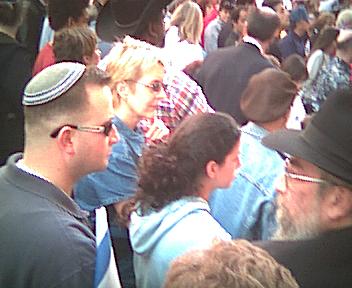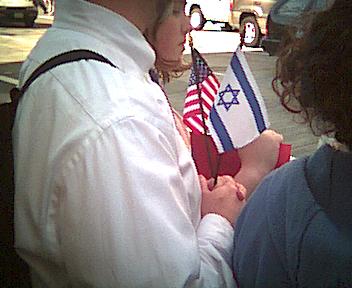 This poor fellow was having a difficult time, trying to wave a small Israeli flag while taking pictures -- the flag kept getting in fron t of the lens!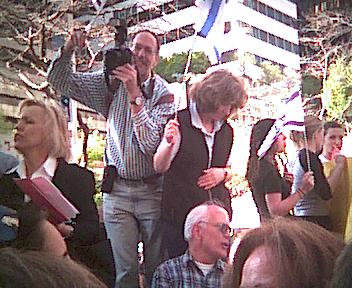 The protest across the street started very small (the two signs aren't even visible in this photo), and didn't grow much larger.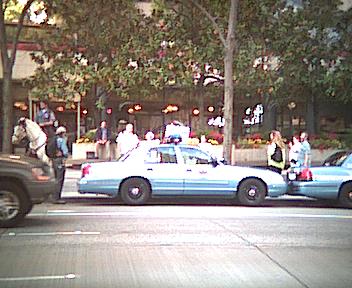 Yet more images of the rally...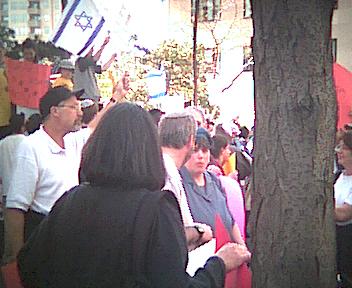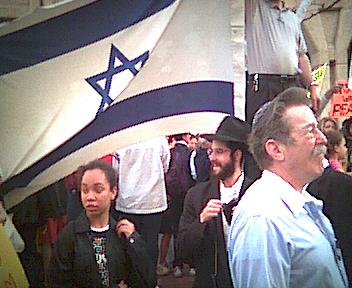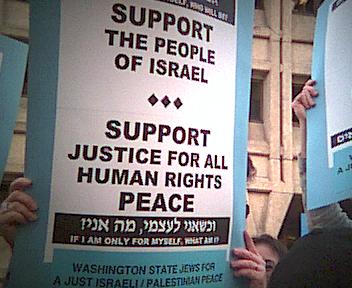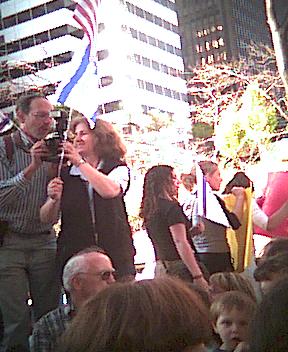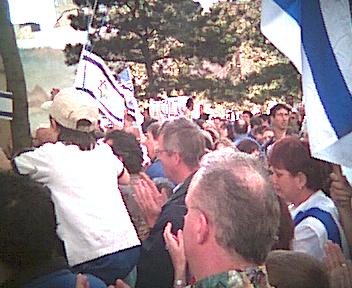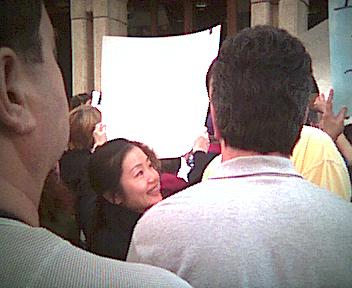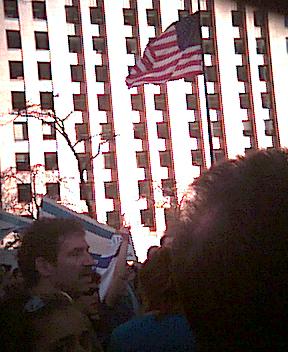 A couple of radio talk-show hosts well known to Seattle Freepers, and who'd been encouraging their listeners to come, were also present.